The Antinori family has been committed to the art of winemaking for over six centuries: ever since Giovanni di Piero Antinori entered as a member of the Florentine Winemakers Guild in 1385.
Throughout their history, 26 generations long, the Antinori family has always directly managed the business with innovative and at times courageous decisions while upholding their unaltered and fundamental respect for traditions and the territory.
On February 2nd, 1506 Niccolò di Tommaso Antinori, one of the most promising and influential men in Florence at that time, bought Palazzo Antinori  (known as Palazzo Boni) for 4000 florins.
It was designed and built between 1461 and 1469 by architect Giuliano da Maiano, an apprentice of Brunelleschi, and was further embellished in 1520 with a garden created by Baccio D'Agnolo, another prestigious architect of the same era.
Palazzo Antinori represents one of the most well known examples of Florentine Renaissance architecture. Since that time, for over 500 years, Palazzo Antinori has always been the family's private residence and headquarters for their entrepreneurial ventures.
Since 1957, Palazzo Antinori is also home of the family's historic restaurant, The Cantinetta Antinori, located at the entrance on the ground floor.  Today, Palazzo Antinori is not only a historic landmark it's a symbol of the ancient traditions and the continuous evolution of the Antinori family's history.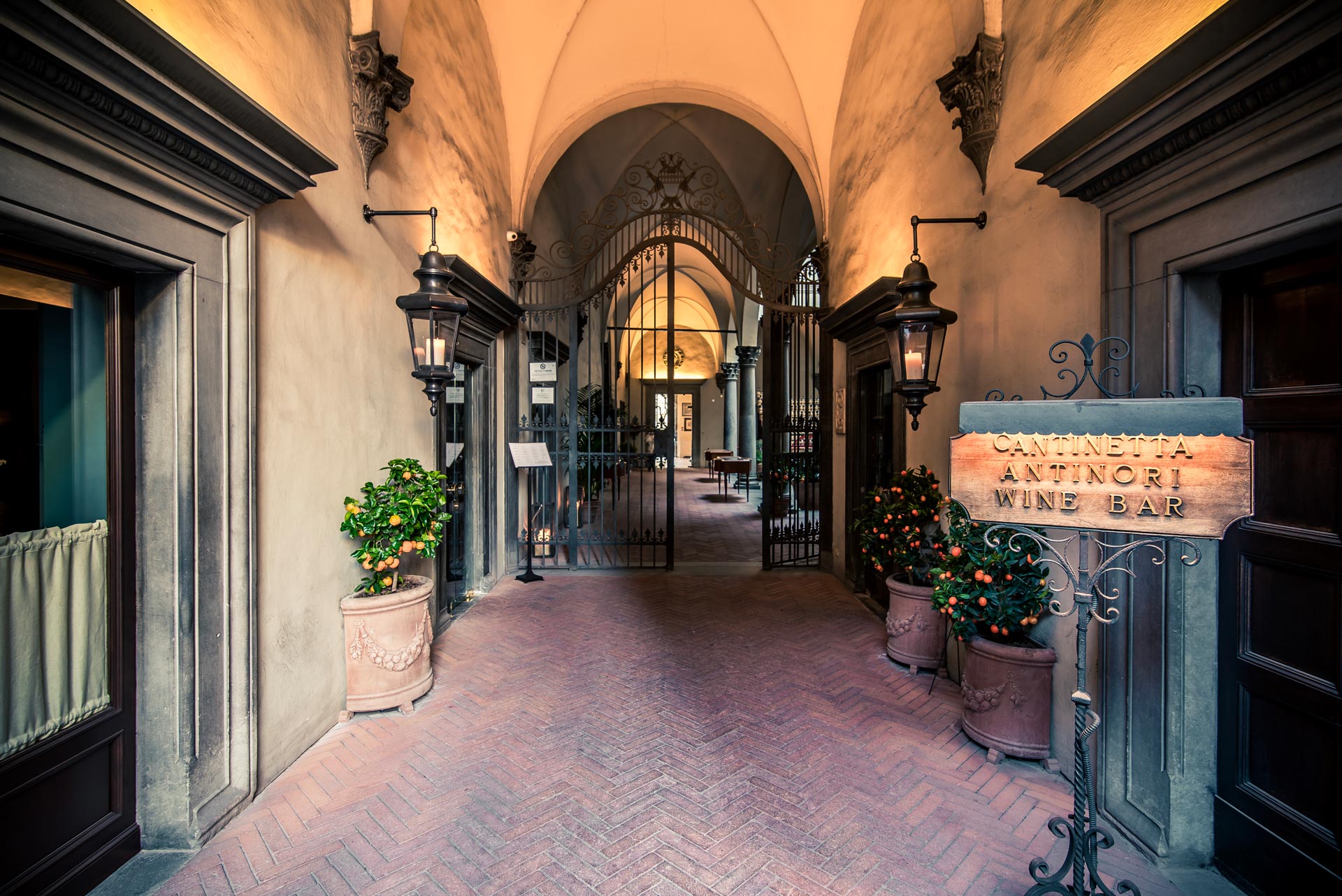 THE CANTINETTA ANTINORI
The first Cantinetta Antinori restaurant was opened in Florence's historic city center in 1957 on the ground floor of Palazzo Antinori, one of the finest examples of Renaissance architecture from the mid 1400's.  This project was strongly desired by the Antinori family as it represented a return to past traditions. In fact throughout past centuries, noble Florentine families sold products from their country estates directly from their city residences through small trapdoor-style windows that opened up onto the public streets.  Respect for tradition, the surrounding landscape, strong ties with the countryside and nature's rhythms all complement the pleasure of hospitality and fine cuisine that have been recaptured in Cantinetta Antinori's unique setting, rich in tradition.  Over the years other Cantinetta restaurants have been opened in important European cities: Zurich, Vienna, Moscow and Monte Carlo, upholding the concept of Tuscan hospitality.
ANCIENT FUTURE
A passion passed down through generations